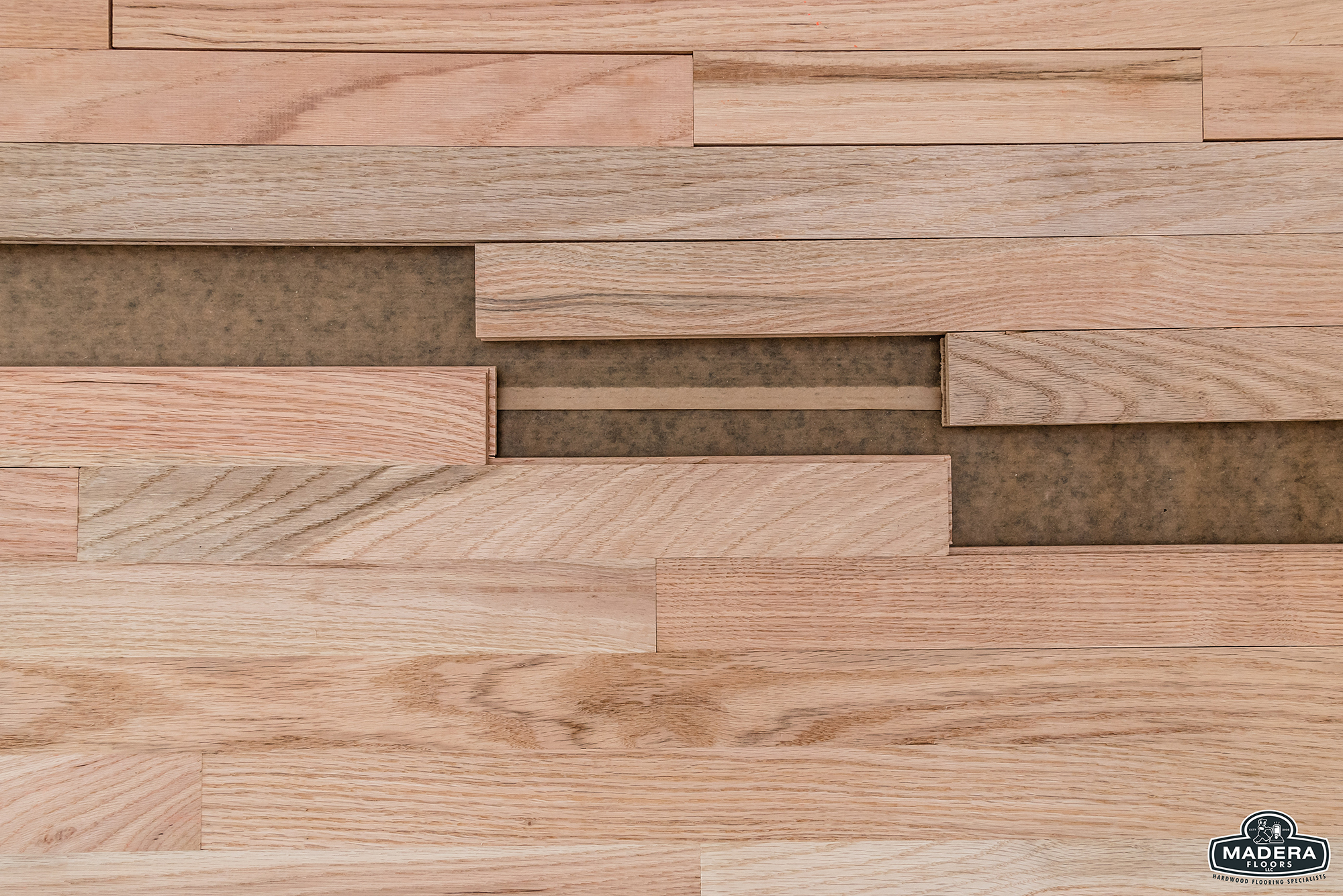 ---
Hardwood Floor Installation
It can be a painstaking process but we take pride in leaving your home or business looking as beautiful as we found it. Our expert technicians have seen every situation and are proficient in the three different types of installation for hardwood flooring.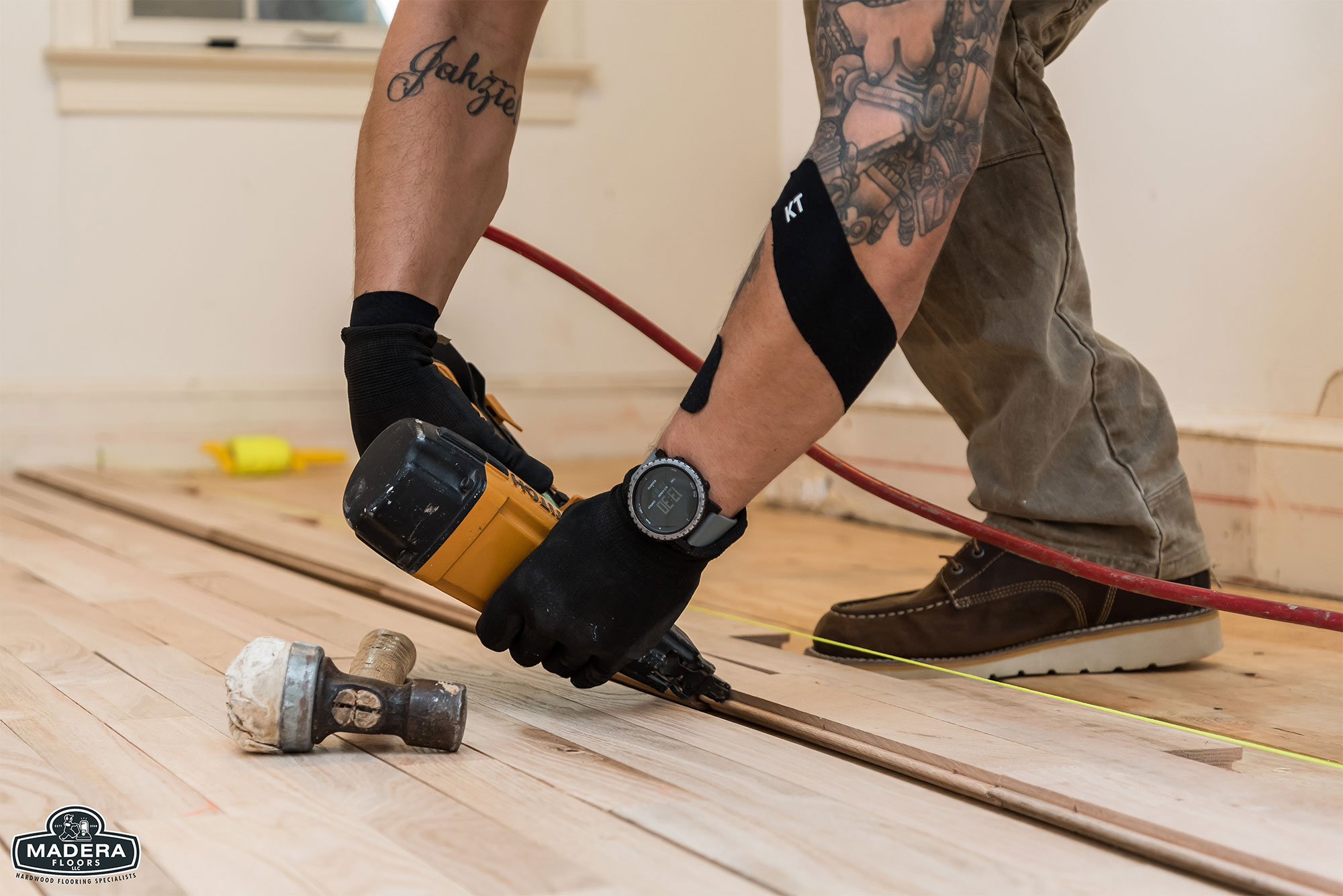 ---
Hardwood Floor Repair
Many things can happen to a floor over the years. Termites, cable holes, leaky roofs, sink overflows, cats, dogs and reconfigured spaces can leave holes or very odd-looking stains in your hardwood. All is not lost! Boards can be replaced in such a way that no one will be able to tell that new wood has been added to the floors.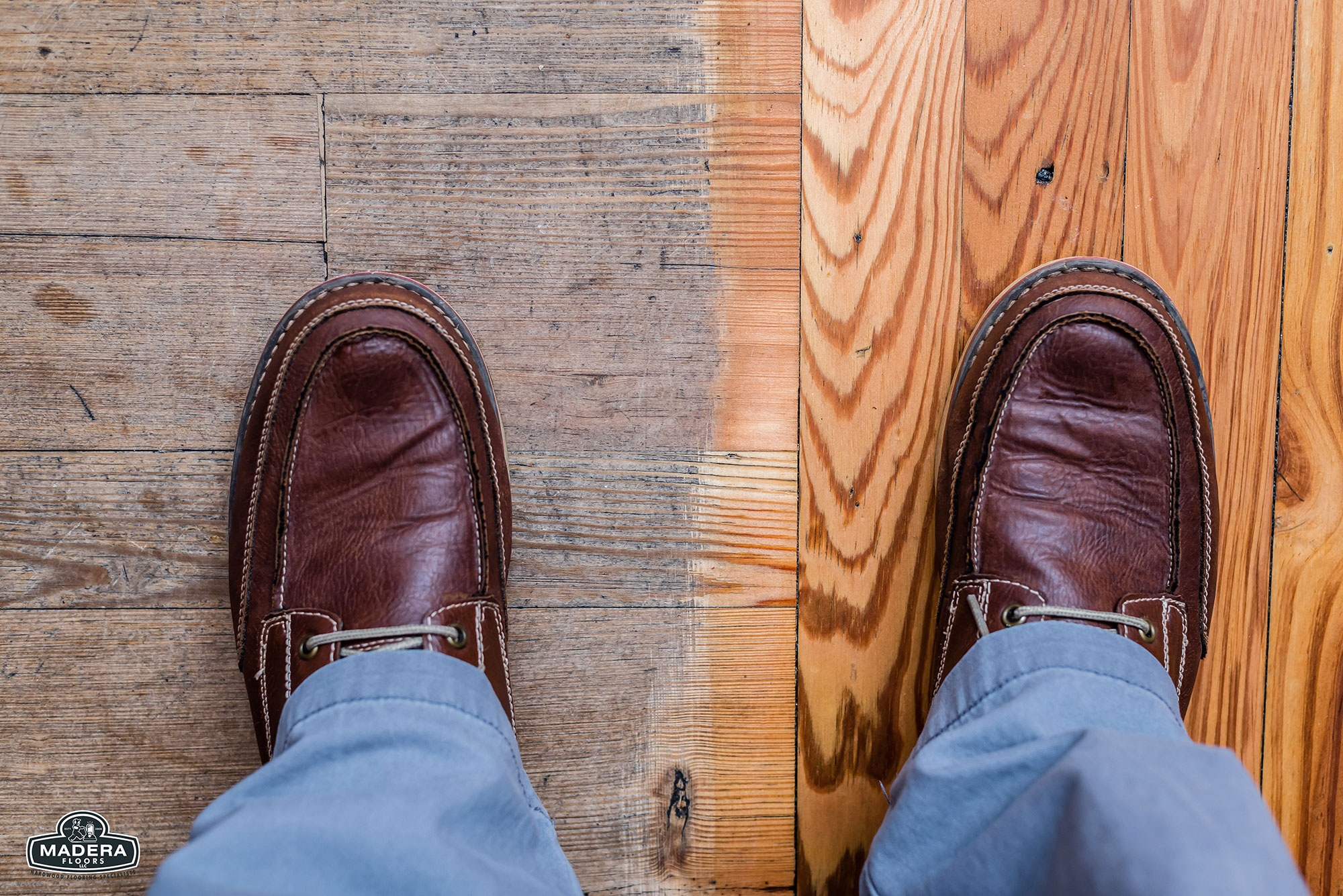 ---
Hardwood Floor Refinishing
Refinishing and sanding your hardwood floors is necessary to preserve their quality and beauty. Any refinishing is done solely to enhance the woods natural color and protect it from the elements. The best time to sand and refinish your hardwood floors is when you move into a new house or apartment as all of the furniture, rugs, etc. need to be removed from the area during the process.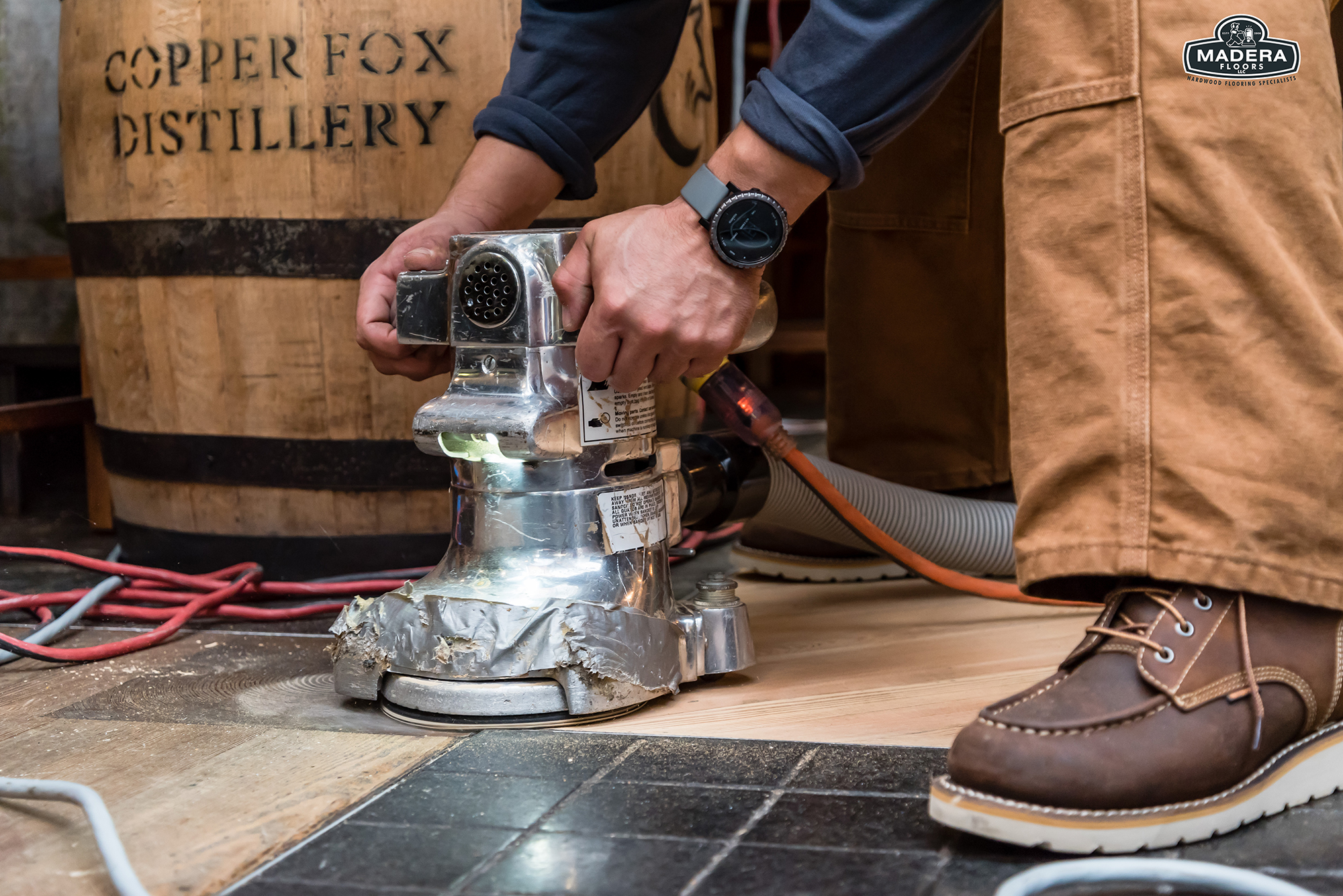 ---
Custom Wood Floor Design
Custom Wood Floors are a medium of specialty floor coverings that includes, but not limited to these Types of Custom Wood Floors: Accents, Borders, Domestic Species, Exotic Species, Feature Strip, Inlays, Marquetry, Mixed Media, Medallions & Crest, Painted or stenciled, Parquet, Parquetry, Plank, Reclaimed & Recovered,Distressed, Specialty Products, Stained-Tinted or Colors.